Best Polk County Realtor | Best Home Selling Tips
Selling Your Home? Consider These Best Home Selling Tips From Zillow
When it comes time to sell a house we all generally prioritize two things: the most money we can get for the house, and the quickest we can sell the house. Today's real estate market is really busy and competitive, so as a seller you will have to do everything possible to stand out.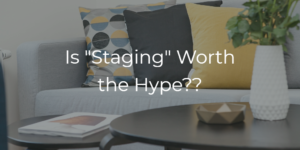 WANT THE INSIDE TRACK ON HOW TO SELL YOUR HOME? CHECK OUT OUR ONLINE SELLER'S CLASS!
Zillow is one of the premier online real estate marketplaces, providing listings and information for markets everywhere. One of their biggest strengths is their ability to collect and share data. This data helps both buyers and sellers understand their market, home values, property values, and more. The DRJ Real Estate team has put together some of the best home selling tips from the Zillow report that we found really interesting. These selling tips can help you get more money for your house, and sell it faster!
What Color Paint Should I Use?
Color is a very subjective choice. However, if you are selling your house, Zillow recommends that you stick with neutrals. In other words, you might love the personality and brightness of painting your bedroom bright yellow with purple trim, but that might be off putting for many potential buyers. Zillow's 2021 Paint Color Analysis report shares some really insightful information on paint choice.
For example, according to Zillow surveys: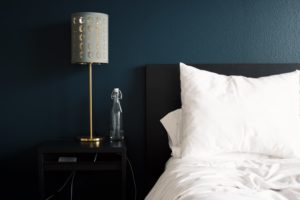 Buyers were willing to offer a 1.6% higher price for house with light blue bathrooms…that is the equivalent of $5,000 on a $290,000 house!
White, or neutral light colored kitchens increased interest in touring a property
Grey living rooms improved the likelihood for people to view and make an offer on a property
Dark blue bedrooms saw an increase in the average offer
Making It Count From the Curb
Most of us are familiar with the term "curb appeal", however, what does that actually mean? Yes, of course, we want the front landscaping to be neat and attractive, and the exterior of the house to be in good condition. However, according to Zillow, homes with a charcoal, smoky black, or jet black colored front door sold for a $6,271 premium! Painting your front door is an affordable, simple way to really increase curb appeal and perceived value!
Want to Sell Faster? Try This!
In addition to getting more money for your house, it is usually helpful, or even critical, to be able to sell it quickly. According to Zillow's research there is a simple thing to do that helped listings sell 7 days faster than expected: smart home technology. Smart home tech is a particularly attractive buying point for Millennials and Gen Z-ers, and Zillow reports that listings which included "smart lights" in their description sold 7 days faster than expected on average. Wow!
Simple smart technology features that are usually affordable and easy to add would include smart thermostat, lighting, light switches, and outlets. In fact, there are often times rebates available from your local utility or power company for installing smart tech. Sounds like a winning choice all around.
Little Things Add Up
Not everyone can afford to do a full kitchen or bathroom remodel, or replace their floors. However, as you can see, being smart about paint choices and simple updates can have a big difference. Here are a few other little things that can go a long ways in making your listing a little more attractive:
replace the vanity lights in your bathroom with something modern
recaulk or reglaze tub or shower
imagine creating a "spa" experience in the bathroom, upgrading to a "rainfall" shower head and modern fixtures, lighting, and light blue paint
if you can't replace your carpet, get them professionally deep cleaned instead
Zillow research found that listings that include the keyword "spa-inspired" contributed to a 1.8% price premium.
In the end, probably doing only one of these things won't have a big impact on the resale value of your home. However, cumulatively they can really change things without breaking the bank.
Want Help Selling Your Home or More Selling Tips?
If you are curious about selling your home in Polk County, CONTACT DRJ REAL ESTATE today for more expert advice and insight. Don't forget to ask us about Homes for Heroes benefits if you are in fire service, law enforcement, health care, education, or military! We also offer online seller's and buyer's courses to help you learn all the best home selling tips and buyer's secrets.
For the complete Zillow guide, click here
If you are looking to move into the beautiful Polk County Florida area, or you are looking to sell your house, then CONTACT DRJ REAL ESTATE right now to put us to work for you! We are Polk County's premier, full service real estate team that specializes in Polk County and Lakeland real estate. 
We are a proud affiliate of Homes for Heroes.
Are you a Hero?? Ask us how we can help save you thousands of dollars as a Buyer or Seller! Collect Your Hero Reward if you are a Firefighter, LEO, Medical Professional, Teacher, Military or Veteran, or Clergy! 
**Like and Follow us on Facebook to keep up to date with new listings and real estate tips**

Best Polk County Realtor | Best Home Selling Tips