EMS and Healthcare Discounts | DRJ Real Estate
Reebok is Looking Out for Our Heroes By Offering 50% Off!
If you're an EMS worker or healthcare provider, you can now get 50% off your purchase from Reebok! This discount is available to all those who work tirelessly to keep us safe and healthy, and we're so grateful for everything that you do.
To take advantage of this offer, simply register with ID.me and you can apply a 50% discount at checkout to all qualifying items. It is really simple to register with ID.me, it literally takes just a couple of minutes and you just have to upload a copy of your licensing credential. Once you register, you can shop directly with 100's of your favorite retailers, and simply apply your discount to your purchase!
Shoes, training gear, and clothes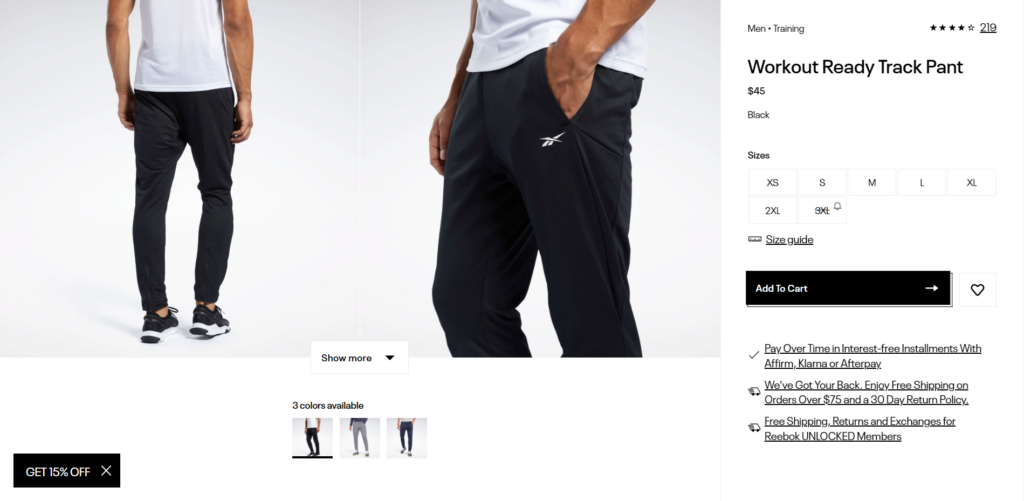 DRJ Real Estate knows how hard our EMS and Healthcare Heroes work. Long shifts on your feet require comfortable shoes both on and off the job! We know that quality matters, but that quality can be expensive. So what an amazing benefit to be able to save 50% off any gear you need from Reebok. That might be a fresh pair of shoes, or maybe some post shift loungewear. For example, you can get a pair of workout ready track pants for about $25 with the Heroes discount! We also know that many of our EMS and Healthcare Heroes like to stay fit and active outside of work-Reebok has long been one of the top providers of both active gear and athleisure wear.
Even more exciting is that there are many retailers participating in Hero Discounts! When you register with ID.me, you can scroll through all the different participating retailers and their discount amount. For example, in addition to 50% off from Reebok, you can get:
20% off from Under Armour
20% off of Yeti products
25% off Carhartt
30% off Adidas
20% off NOBULL
20% off Nine Line Apparel
And there are countless other retailers and services offered at a significant discount!
Homes for Heroes Provides Discounts on Buying and Selling Real Estate
It is so great to see big retailers looking out for our Heroes! Did you know that Homes for Heroes helps Heroes save money when buying or selling a home? That's right! Homes for Heroes helps EMS and Healthcare providers save money on real estate. This comes in the form of discounted services like appraisals and mortgages-and can include CASH BACK AT CLOSING! The average Hero Reward is worth over $2000 and increases based on the cost of the home!
This is a great benefit that gives back to our EMS and Healthcare Heroes just for doing what you do every day. DRJ Real Estate is the official Homes for Heroes Affiliate for Florida-which means not only are our real estate services provided at a discount to you, we will also connect you with other affiliate services to maximize your Hero Reward.
To qualify for Homes for Heroes, just fill out the simple form RIGHT HERE. A DRJ Real Estate professional will also reach out to help you get started and go over your real estate needs. Homes for Heroes provides discounts when you buy, sell, or refinance a home.
We also offer online seller's and buyer's courses to help you learn all the best home selling tips and buyer's secrets. CHECK THEM OUT!!
If you are looking to move into the beautiful Polk County Florida area, or you are looking to sell your house, then CONTACT DRJ REAL ESTATE right now to put us to work for you! We are Polk County's premier, full service real estate team that specializes in Polk County and Lakeland real estate. 
We are a proud affiliate of Homes for Heroes.
Are you a Hero?? Ask us how we can help save you thousands of dollars as a Buyer or Seller! Collect Your Hero Reward if you are a Firefighter, LEO, Medical Professional, Teacher, Military or Veteran, or Clergy! 
**Like and Follow us on Facebook to keep up to date with new listings and real estate tips**
EMS and Healthcare Discounts | DRJ Real Estate