Real Estate Tips | DRJ Real Estate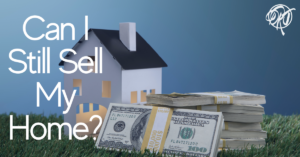 Are you feeling a bit behind in the real estate market of Polk County, Florida? Are you one of those who have been painstakingly observing one of the country's historically greatest markets for selling a home, yet still hesitate to take the dive? Well today is your lucky day! We are here to guide and inform you that it is not too late – Everyone can stay informed on this fluctuating market and make an educated decision when to sell.
Let us reassure you that despite what some may say, there is still so much opportunity waiting for each individual out there looking to offload their Polk County property. With our expertise backed with years of experience and insider knowledge, DRJ Real Estate will help you along the journey of selling your Polk County home.
Understand the current real estate market in Polk County, Florida
Now is a great time to take advantage of the seller's market in Polk County, Florida! Interest rates have come back down from last year's highs, and that means potential buyers may be more willing to jump on the chance to own property. As a seller, that can mean more potential buyers with more bargaining power so you can confidently sell your home now. While home appreciation isn't skyrocketing anymore, many Polk County homeowners still have a good deal of appreciation in their homes. With qualified buyers re-entering the market, this is still a good time to cash out at top dollar.
Determine if this is a good time to list your home for sale
If living in Polk County, Florida and listing your home for sale is on your radar, now may be one of the best times to do it. The best way to determine this begins by understanding what your home could potentially sell for. Consider conducting a comparative market analysis (CMA) to determine its value and assess potential profits. DRJ Real Estate is currently offering FREE CMA's to home owners in Polk County, along with a consultation.
This information will provide you with an estimate of your potential sale price and profit. It's also important to familiarize yourself with local trends—for example, did you know that current home prices in Polk County remain 3.2% higher than they were last year? This can help give you an idea of your potential home equity when it comes time to sell.
Real Estate Tips: Steps you can take to increase the value of your home before listing
Selling your home in Polk County, FL right now is a great opportunity! With DRJ Real Estate as your listing agent, you can rest assured that we will help you maximize your home's value before you sell it. One of the best real estate tips we can offer you is to consider taking the extra steps to maximize value by home staging, boosting curb appeal and making some minor upgrades.
Home staging ensures your home will be attractive to buyers as soon as they enter by removing clutter and arranging furnishings in such a way that highlights the home's best features. Improving curb appeal attracts potential buyers from outside with some simple touches like painting front doors and trim, greening up landscaping and paying attention to lining up all exterior elements nicely. Lastly, small investments such as updating fixtures or replacing worn carpet can make the home feel new again at a low cost but help justify your final asking price. Of course all of this really comes together with professional photography to make your online listing really pop. Now let's go get those offers coming!
Know the difference between staging and renovating – what works best for you
If you're looking to maximize your profits when selling a home in Polk County, Florida, you might be wondering what the best approach is – staging or renovating? Staging involves following practices like decluttering and furniture arrangement that can make a house look and feel more attractive for potential buyers. There's no doubt about it – staging definitely gives the house an attractive boost.
However, renovating has its advantages too. If done correctly, simple kitchen upgrades and fresh fixtures can not only improve the look of the house – they'll add real value to it as well. And don't forget the basics like deep cleaning; it makes such a big difference in how fresh and inviting your home looks. Whether you want to stage or renovate is up to you, but considering both approaches can help ensure that your home sells quickly at the highest possible price. DRJ Real Estate can help you navigate these decisions while making sure you don't over spend.
DRJ Real Estate Can Help You Sell Your Home
All in all, it is still a great time to sell your home in Polk County, Florida. Taking the necessary steps to maximize the value of your home before listing will make all the difference in getting a great offer. From smart staging techniques to minor renovations, don't overlook what can ultimately make a huge impact with potential buyers.
Of course, staying knowledgeable on the current real estate market and pricing accordingly is imperative to unleashing the full potential of your home sale. You also want to be sure that you know the differences between staging and renovating so that you don't spend unnecessarily. No matter what type of house you are selling or where it's located, now is an ideal time to list it. Plus DRJ Real Estate has lots of real estate tips for you and is offering FREE Comparative Market Analysis! So don't delay, call today and get started the process of selling your home!
We also offer online seller's and buyer's courses to help you learn all the best home selling tips and buyer's secrets. CHECK THEM OUT!!
If you are looking to move into the beautiful Polk County Florida area, or you are looking to sell your house, then CONTACT DRJ REAL ESTATE right now to put us to work for you! We are Polk County's premier, full service real estate team that specializes in Polk County and Lakeland real estate. 
We are a proud affiliate of Homes for Heroes.
Are you a Hero?? Ask us how we can help save you thousands of dollars as a Buyer or Seller! Collect Your Hero Reward if you are a Firefighter, LEO, Medical Professional, Teacher, Military or Veteran, or Clergy! 
**Like and Follow us on Facebook to keep up to date with new listings and real estate tips**
Real Estate Tips | DRJ Real Estate